I absolutely love it! 
Gift cards are one of my most favorite gifts to give and receive! It surprises me that they are still getting a bad rap in this day and age, and that there are still people out there saying that gift cards are "impersonal." For those of you who are thoughtful gift givers and choose to give gift cards to your loved ones, I am here to validate you! 
To get someone a gift card to a place they enjoy going to is to show them that you truly know and listen to them. I would even say, depending on the circumstance and the recipient, that a gift card is more likely to get used than a physical item. Have you ever been inside someone's home and saw a gift you gave to them years ago collecting dust with the tags still attached?  
Well I have, and let me tell you it's a real bummer. I don't love to see it, because honestly, I put a plethora of thought into those gifts that ended up going unused. One of the upsides of giving a gift card is that you will most likely not know if it never gets used (or regifted.) 
For example, let's say you get your sister an Amazon gift card because it seems like she is constantly getting Prime packages. Good choice on your part! Now if they choose to keep buying all the things from Amazon and not use the gift card, then there's really not much you can do about someone who prefers not to save money on the stuff that they choose to buy. We don't need to concern ourselves with how they choose to use or not use it, because that's really none of our business. Goodbye lingering anxiety of gift giving; you are no longer needed here!
Chances are if they won't use a gift card to a place you know they go to, then they are also likely to stuff that purse, perfume, essential oil blend and chachkie from Home Goods (that you spent so much time picking out) into the cupboard under the stairs as well. Forever. Or until you die and then they can take it to Goodwill. Just keeping it real. 
There are so many people out there who could really use gift cards, and genuinely need them for necessities that others take for granted. So if there are people out there who have no desire to use a gift card that they are given, I hope that they would consider passing it along to someone who could really benefit from it. If you don't know anyone in need firsthand, I would love to encourage you to do an easy google search for charitable organizations in your area. So many nonprofits are requesting gift cards and also have Amazon wish lists of things they need. A gift card to a place that they find helpful is likely to be a lot more beneficial to them than a donation of stuff that they really don't need. 
For my own mental health this holiday season, I am going to give out a lot more gift cards than I have in previous years. I have spent way too much precious Christmas time in my life stressing out about finding gifts for people who don't really want or need them. I would actually prefer to curtail my gift giving during the holidays to focus on the true meaning of Christmas, however, the people in my gift giving life have spoken and not a lot of them are on board with that.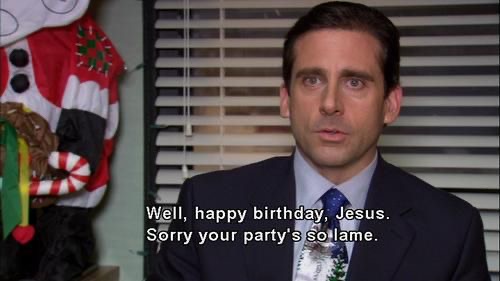 You may be thinking, "Umm hello, isn't Smiles + Co by Jill an online gift store? What about the gifts you sell and the gift guides you come out with showcasing well, physical gifts?" The thing is, we sell and showcase physical yet purpose-filled gifts. So it's not so much about the products themselves as it is the meaning behind them or the message you are trying to convey to the recipient. If you're not able to find anything that speaks to you and makes you feel like you have found the perfect way to show someone you care about them in the season of life they are in, then that is totally okay! Some people are just hard to shop for, and that doesn't mean you are an unthoughtful gift giver. It means that you have put a lot of thought into the preferences and desires of the other person.
This Christmas, if I come across an idea for a physical product that makes me think of someone as soon as I see it then I will very happily pick it up or make it (I do enjoy making gifts!) If I can't find anything intentional to gift someone and they are expecting a gift, that's when I'm going to turn to my other bestie, Gift Card, and ask for help.
I used to stress out before about giving a gift card to someone who had made comments about gift cards being impersonal. It seems that most of the people who say that are the ones who are difficult to buy gifts for. How ironic?!? Maybe it's because I'm getting older and I'm caring more about my mental health, but I am no longer going to let that fear of what others may think hold me back. Because at the end of the day, I know the same amount of thought, care and hard-earned money goes into all of my gifts. Whether it's a physical product or a card that can be exchanged for goods or services of the owner's choosing. 
If you're interested in fun and creative ways to present gift cards then you should stay tuned for my next blog post! I want to help take aways the stigma surrounding giving gift cards, and make it more of a fun experience that you can feel proud about.